Liberal Arts Faculty Colloquia
Each fall and spring semester, USI faculty members from the College of Liberal Arts present individual, free public lectures featuring their current research. See our current lineup of speakers for this semester below.
---
Virtual LA Faculty Colloquium
Due to the COVID-19 restrictions on public gatherings, the College of Liberal Arts will be hosting our colloquia series virtually through Zoom. These presentations will be live-streamed to the USI College of Liberal Arts Facebook and uploaded to the LA YouTube.
---
Upcoming Events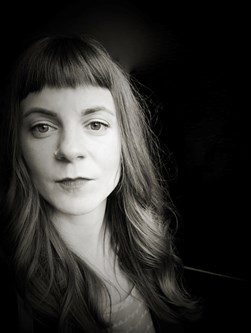 Failure to Appear: A Poetry Reading
presented by Rosalie Moffett
October 21 | 3 P.M. | Zoom ID 983 7038 8951
The speaker in the collection Failure to Appear comes up against the erosion or warped manifestation of the American promise in poems that consider capitalism, consumerism, car lot inflatable bald eagles, mass shootings, the tentacular Amazon fulfillment center, Scrooge McDuck and Lucky Charms. These poems interrogate the nature of hope, what can be revered, and the limits and possibilities of the human.
---
November 18, 2022
Chuck Armstrong 
Details TBA