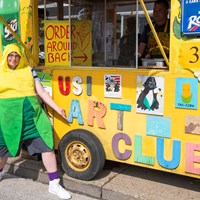 Fall has returned to the Evansville area, and that means one very exciting event is returning to the West Side—the West Side Nut Club Fall Festival. This year, there will be more than 137 food booths on the highly-coveted Munchie Map, including seven from various USI clubs, organizations and fraternities and sororities.
With the retention of students on the minds of all universities and colleges, three USI employees are leading teams to address challenges and strengthen processes to ensure the best experience for our students.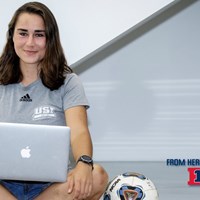 Defender for the University of Southern Indiana Women's Soccer team Mia Rose Daly has traveled miles to ensure the success of her academics and athletics are being met to their fullest potential. The Haiku, Hawaii, native hasn't been through your typical college experience, but it's one that has allowed her to adapt and change in positive ways.  Now, she's a proud Screaming Eagle student athlete.