Miller Language Lab
The multi-purpose Miller Language Lab provides students with a rich and varied source of practice in their new language. Up-to-date technology provides visual and audio interaction with native speakers in a wide variety of topics and structures. Graded listening and speaking exercises facilitate language learning. A variety of award-winning videos with reading and listening practice ensure human interaction in the language.
This state-of-the-art language lab provides students of world languages with additional engaging communication that closely mirrors and supports learning in the classroom.
The Miller Language Lab is located on the lower level of the Liberal Arts Center in room 0120.
Supervised lab hours are available each semester. Days and times vary based on the availability of tutors.
---
Lab Schedule
The Miller Language Lab is open for in-person services as of Monday, September 12th. Limited online services are available via Teams as of Monday, September 12th for quarantined students. Please see your instructor for online instructions.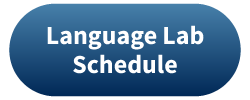 ---
Becoming A Tutor
Click here for the MLL Tutor Application Form. 
Hours available to tutor in the lab are limited, and not all tutors will work the same number of hours.
Returning tutors are not required to submit a new essay or sample of their foreign language writing skills.
The language lab is under 24-hour surveillance.
ALL tutors applying must receive recommendation from a faculty member.
Positions will not be automatically renewed and can be terminated at any time.
Tutors who receive more than three complaints from either student learners or faculty will be terminated.