Walking Tour Video
USI students Aniyah and Daniel show you around USI in this walking tour video.
Tour length: 5 minutes
Online Tour Site
To give you a similar experience to an in-person tour, we're offering a couple options that let you follow a tour guide through our online tour site. You can turn your volume up and be guided through campus by a student who will share their own experiences of campus or if you prefer to navigate through the tour site at your own pace, that option is still available.
Navigate on your own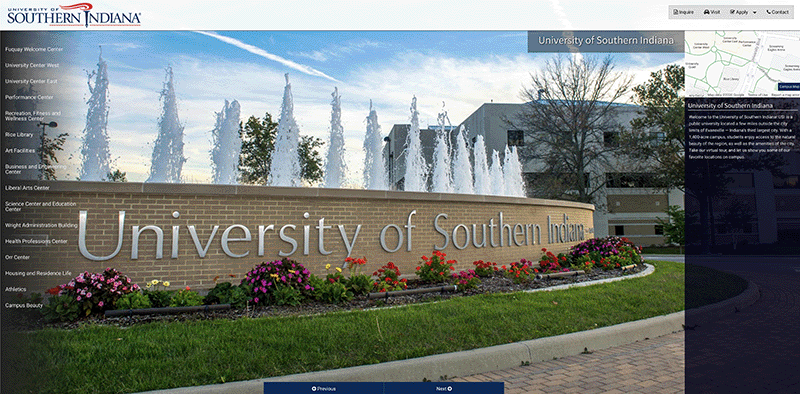 This option takes you to the tour site which will let you click through the tour at your own pace.
Follow along with Mara
Tour length: 30 minutes
Mara is a USI student ambassador majoring in Business Administration with a minor in Entrepreneurship. Her tour does not include housing.
Follow along with Erica
Tour length: 47 minutes
Erica is a USI student ambassador who just finished her second year at USI. She is majoring in Political Science. Her tour includes housing.