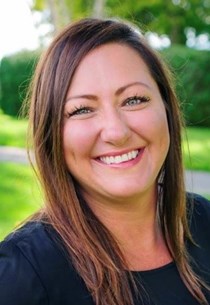 As a member of the Global Entrepreneurship Network supporting Global Entrepreneurship Week (GEW) November 12 - 18, the University of Southern Indiana's Romain College of Business is sponsoring the SCORE Google Tour. The event is free and open to USI students, faculty, staff and the community. 
The Google Tour: "Reach Customers Online with Google," will be held in the Business and Engineering Center Atrium from 1 to 3 p.m. (CST) on Wednesday, November 28. There is no charge to attend the event, but seating is limited. Register at USI.edu/business.
If you are starting a business or already have a business, come join Erin Bemis from Google to learn about best practices for:
Creating a free Google "My Business" listing
Improving your website's visibility in Google's organic search results, on all devices
Advertising your business on Google
Bemis is a speaker for Google's Get Your Business Online program. Her goal is that participants will leave the workshop with simple, easy tips to immediately improve their marketing program for their business.
Learn how customers find your business online and how to promote your online presence using search engine optimization (SEO) and online advertising. Bemis will also introduce tools geared toward helping you run your business online, including Google Analytics and Trends.
"Bringing the Google tour to the USI campus is part of the Romain College of Business ongoing entrepreneurial initiative focused on entrepreneurial: education, engagement and outcomes for our region," said Bryan Bourdeau, instructor in entrepreneurship.
Global Entrepreneurship Week is a celebration of the innovators and job creators who launch startups that bring ideas to life, drive economic growth and expand human welfare. During one week each November, GEW inspires people everywhere through local, national and global activities designed to help them explore their potential as self-starters and innovators.
For more information, please contact Bryan Bourdeau at bbourdeau@usi.edu.