A footnote is a good location to note what filters have been applied to a dashboard. A user may sometimes forget which filter values s/he selected, so the footnote summarizes this information in a central location, usually at the bottom of a dashboard.
To create a footnote, you first need to create a new blank worksheet.
Then create a dummy calculation.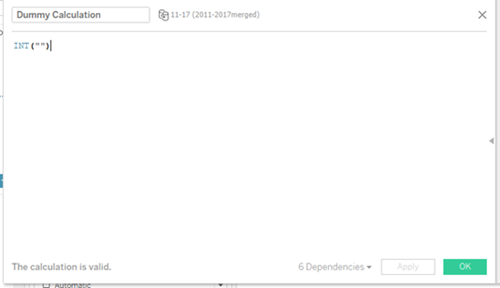 Place the dummy calculation onto the Detail pane.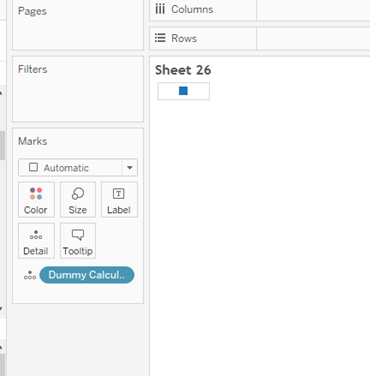 Right click on the square in the view and select Format.
Remove the row and column dividers.
Right click on the square again and select Exclude.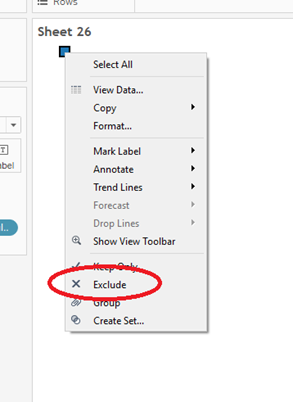 Place the dimensions you are using as filters in your dashboard onto the Filters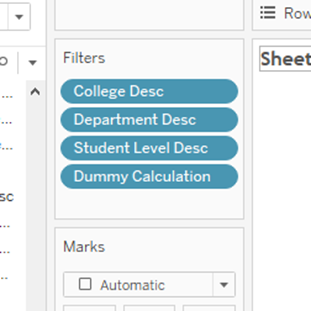 Right click on the worksheet title and click Edit Title.
Click on the Insert drop-down list and the dimensions you just added to your Filters pane should display at the bottom.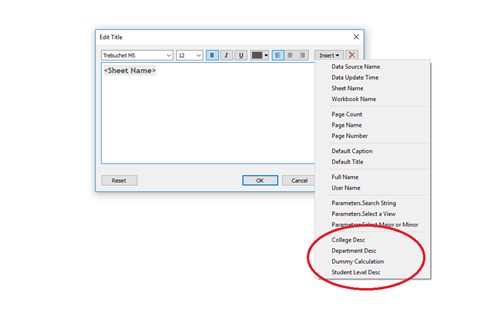 Select each dimension to add them to the title.
Make sure to properly label each dimension and add a title as explanation (i.e. Filters Applied).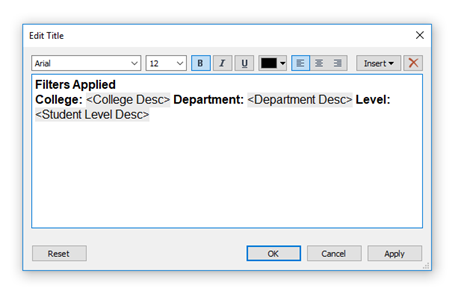 Click OK.
The values selected in your main worksheet should display in the title.

Save the worksheet.
Navigate to your dashboard and locate the new footnote worksheet in your Sheets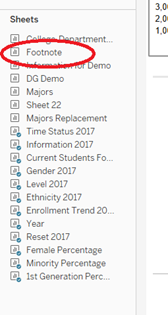 Drag and drop the footnotes onto your dashboard and position it at the bottom.
Test the filters to make sure they are applied in the footnotes. If not, you may need reapply your filters.
Click on the filter that isn't working and click on the More Options Then hover over Apply to Worksheets and click Selected Worksheets.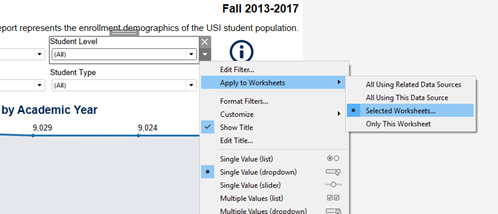 Locate the footnote worksheet in the list, check it and click OK.
The filter should then work properly.