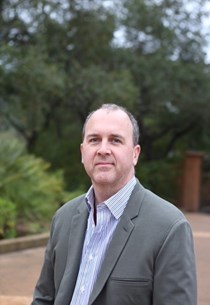 J. Douglas "Doug" Field, vice president, engineering, Tesla Motors, Inc., will serve as the 2016 Executive in Residence for the University of Southern Indiana's Romain College of Business. He will give two presentations at 10 a.m. and noon on Monday, February 8, in Carter Hall in University Center West. Both presentations are free and open to the campus and public.
Field joined Tesla in 2013, after working at Apple from 2008-2011, where he was responsible for the development of all Mac hardware, including the MacBook Air, MacBook Pro, iMac, AppleTV, and AirPort products. "Moving to Tesla was the hardest career decision I've made," Field says. "I had never really thought beyond Apple. But it came down to the mission. It felt like a convergence of everything I had done in my career."
Field has worked in a wide range of other industry sectors, demonstrating an extraordinary combination of creativity and leadership, rising to premier positions, and providing inspiration to a generation of engineers. He was development engineer at Ford Motor Company. As manager of process development at Johnson & Johnson, he was inspired when he met inventor Dean Kamen, who heworked with on the IBOT, a balancing and stair-climbing wheelchair, and was the first employee when Kamen started Segway, working as vice president of design and engineering.
"Fundamentals and principles are universal," said Field. "What I learned – and the way I learned it – allowed me to work on many, many problems, including ones that my professors could never have anticipated."
Field has a bachelor's degree from Purdue University and a master's degree in business administration from Massachusetts Institute of Technology.